Motor Carrier Compliance Officers to Conduct Motorcoach Safety Inspections at Sunbelt Expo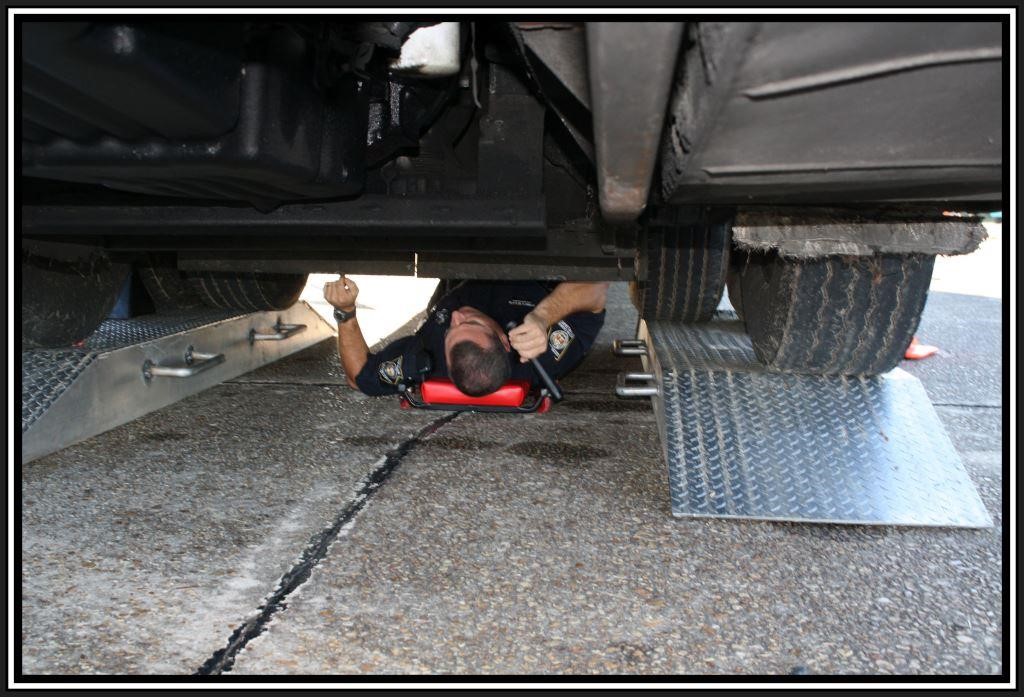 (Moultrie) – Motorcoaches arriving at Sunbelt Agricultural Exposition in Moultrie will undergo a vehicle safety inspection by officers with the Motor Carrier Compliance Division (MCCD) of the Georgia Department of Public Safety.  This marks the sixteenth year the inspection detail has been conducted at the Sunbelt Expo which will be held on October 20-22.

"Motorcoach inspections are conducted throughout the year on a regular basis, but the Sunbelt Expo provides an opportunity for officers to identify safety hazards on a larger scale," according to Major Johnny Jones, Commander of the Motor Carrier Compliance Division.  The annual inspections are one component of an overall safety effort to ensure that everyone enjoys a safe transportation experience on the highways of Georgia.  "Each year, the vast majority of the motorcoaches inspected at the Expo are transporting middle and high school age students," he added.

Last year, Motor Carrier Compliance Officers conducted 59 motorcoach inspections during the Sunbelt Expo.  The three-day inspection detail resulted in three vehicles being placed out of service along with two drivers.  Inclement weather on the first day contributed to a 34 percent decrease in the number of inspections from the previous year. Over the last 10 years, MCCD officers have inspected 692 motor coaches during the Sunbelt Expo.

Additionally, each driver during the event will be provided with a safety information packet that includes various educational documents on the safe transportation of passengers. MCCD officers will also be available to answer any safety questions from motorcoach drivers, chaperones, and others attending the Expo.
Contact Information:
DPS Public Information Office - (404) 624-7597