State Troopers and DPS Officers Join 2012 Toys for Tots Campaign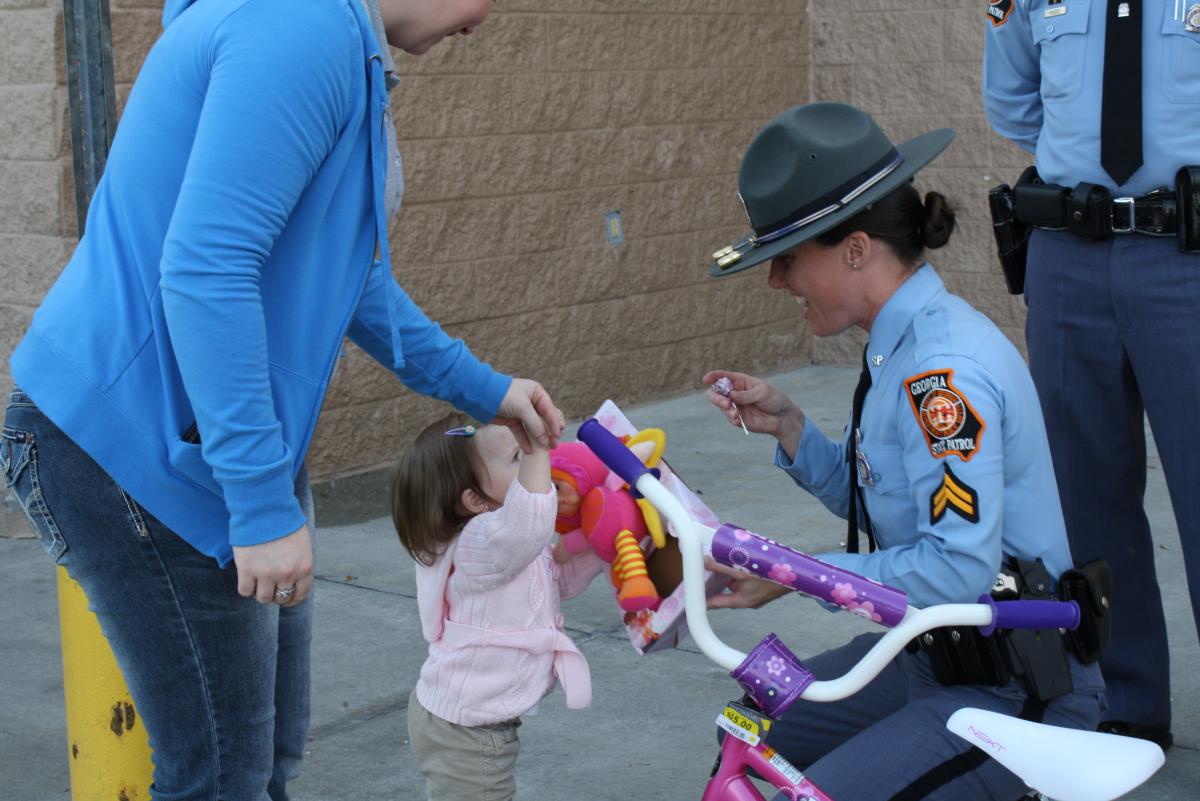 STATE TROOPERS AND DPS OFFICERS JOIN MARINE CORPS RESERVE FOR 2012 TOYS FOR TOTS CAMPAIGN
(ATLANTA) – The Georgia Department of Public Safety is participating in the 2012 Toys for Tots campaign, Colonel Mark W. McDonough announced Friday.  This is the fourth year Georgia State Troopers and officers with Capitol Police and the Department's Motor Carrier Compliance Division have joined the United States Marine Corps Reserve to collect toys for needy children during the Christmas season.
Collection boxes are being placed at Department of Public Safety locations across the state.  Donated toys should be new and unwrapped, and may be dropped off at Georgia State Patrol posts between the hours of 9 a.m. and 4 p.m. weekdays.  Additional collection sites are in the lobby at the Georgia Department of Public Safety Headquarters on East Confederate Avenue in Atlanta and the Capitol Police Services office at 180 Central Avenue near the Georgia State Capitol.
Colonel McDonough said the annual collection drive provides toys to needy children and the members of the Georgia Department of Public Safety are committed to helping people in their local communities.  Additionally, he said child safety seat checks are being incorporated into toy collection drives on certain days in the local communities.  "Many of our Department members have served in the Marine Corps, and we know firsthand the impact Toys for Tots has on helping others," he said.  "The child safety seat checks provide another way for us to give back to the community.  We hope to not only brighten needy children's holidays, but keep them safe as well."
For a complete list of Georgia State Patrol posts and addresses, visit the Georgia Department of Public Safety website at http://dps.georgia.gov .
-30-