GSP LaGrange Ground Breaking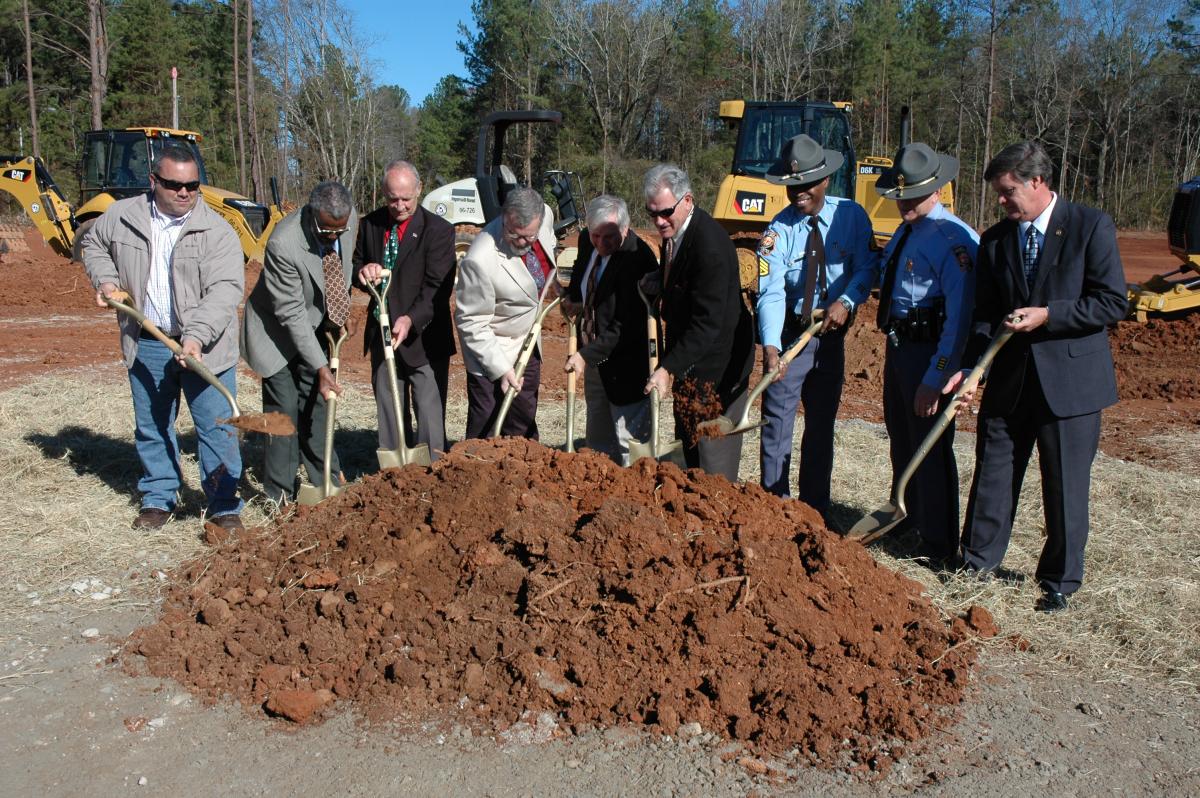 The Troup County Board of Commissioners held a ground breaking ceremony Tuesday for the construction of a new patrol post for GSP LaGrange.  The new facility will be in the triangle at Exit 18 off I-85 and will provide troopers with easy access to I-85 and I-185.  The total covered area of the new facility will be 11,137 square feet. 
GSP LaGrange Post Commander Maurice Raines (third from right), Colonel Mark McDonough, and Troup County Sheriff Donny Turner join the Troup County Board of Commissioners Tuesday as they break ground for a new GSP post on Georgia Highway 109 at I-85.