:
Important Updates Regarding COVID-19/Executive Order
The statewide executive order for empowering a healthy Georgia will extend through September 30. This order affects all Georgia residents and visitors. Review the following: COVID-19 Updates
Lieutenant Colonel Tommy Waldrop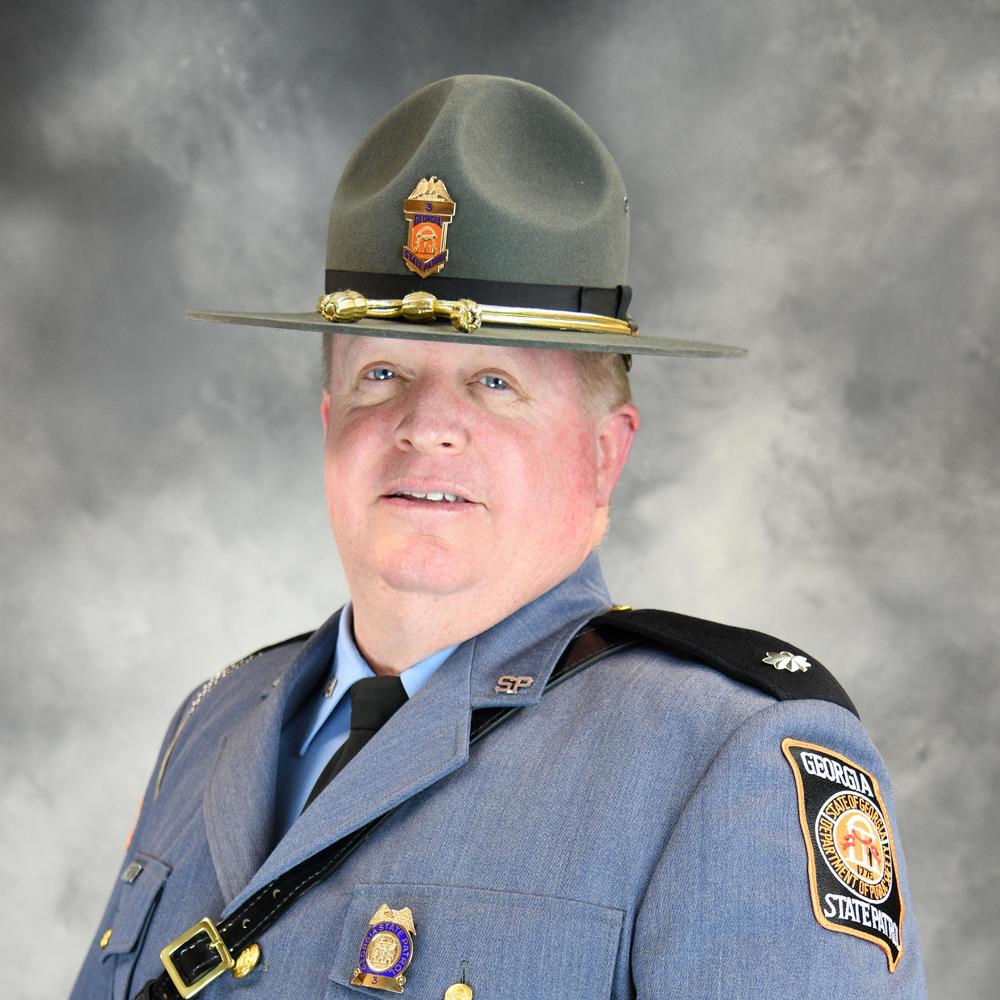 Commanding Officer, Director of Support Operations
Leadership
Lieutenant Colonel Tommy Waldrop serves as the Director of Support Operations of the Georgia Department of Public Safety.  His appointment was effective February 16, 2019.
He is responsible for the Capitol Police Division, Chief Financial Officer's Office, Headquarters, Dignitary Protection Unit, Special Services Mansion Security Unit, Office of Professional Standards, Human Resources, Training, Public Information Office, Office of Planning and Research, Regional K-9 Task Force, Governor's Task Force, the Department of Public Safety Honor Guard, and the Agency Support detachments for the Governor's Office of Highway Safety, Federal Bureau of Investigation, Georgia Information Sharing Analysis Center, Immigration and Customs Enforcement, Georgia Emergency Management Agency, U. S. Marshals Service, U. S. Department of Homeland Security, and the Appalachian Drug Task Force.
Lieutenant Colonel Waldrop attended the University of Georgia and began his law enforcement career with the University of Georgia Police Department.  He also previously worked for the Clarke County Police Department.  He is a graduate of the Northwestern University School of Police Staff and Command Session 380, Columbus State University Command College Professional Management Program, and the Southern Police Institute Executive Training.
Lieutenant Colonel Waldrop joined the Department of Public Safety in May of 1992 and graduated from the 66th Georgia State Patrol Trooper School.  He was assigned to GSP Athens and has also served at GSP Toccoa and GSP Gainesville as Post Commander.  He was promoted to Lieutenant and Assistant Troop Commander for Troop B in 2011 and then to Captain and Troop B Commander in 2012.  Lieutenant Colonel Waldrop was appointed Major in 2014 and served as Commanding Officer of the Georgia State Patrol from 2014 until 2019. 
He was born and raised in Winston, GA and is a graduate of Kings Way Christian School in Douglasville.  He is the son of retired Georgia State Patrol Sergeant First Class and former Douglas County Sheriff Tommy Waldrop Sr. and Elaine Waldrop. He and his wife Mary have been married for 26 years and they have two children, Taylor and Logan.  They reside in Franklin County.