Employee Assistance Program
ESPYR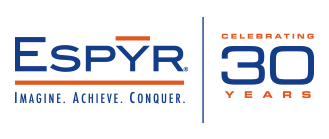 The Department of Public Safety has contracted with ESPYR (formerly EAP Consultants, Inc.) to provide assistance for many personal, family and work related issues. EAP Consultants provides confidential assistance 24 hours a day, 7 days a week to full-time, part-time and hourly employees of DPS and their dependents.  The Department will pay for up to 8 sessions with a licensed and/or certified professional for an employee or dependent scheduled through EAP Consultants.  
Employees/dependents may "self-refer" themselves by calling EAP Consultants at 770-951-8021 or toll free 1-800-869-0276.  Only the number of persons participating statewide are reported to DPS so this service is completely confidential. A limited amount of information can be released to DPS only with written authorization to EAP from the employee.  If additional treatment is required beyond 8 sessions, they will work with you to arrange for continued care through your health insurance provider. 
Concerns the EAP may provide assistance with include stress, psychiatric disorders, crisis, work related difficulties, marital and family problems, substance abuse, emotional concerns, life adjustments, relationship issues, financial issues, etc.  Online services are available as well as a Smoking Cessation program.