Georgia United Credit Union
Georgia United CU.gif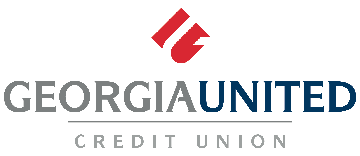 Georgia United Credit Union (formerly State Employees Credit Union) now provides all state employees, state retirees and their families with an even larger array of services! Georgia United is not-for-profit and 100% member-owned. Because of their unique status, your credit union provides lower rates on loans, higher returns on investments and a variety of free or low-cost services. Services include: auto loans, home loans, credit cards, free checking, CDs, car buying service, home and mobile internet banking, smart phone check deposit, over 4,000 service center locations nationwide, and more!
All state agencies, departments, bureaus, public universities and technical school employees are encouraged to take advantage of their credit union benefit!
Service Center Locations Nationwide

This nationwide network of over 4,000 credit union branches allows members to conduct their business (teller transactions) at participating credit unions. When visiting a Shared Service center, members will need to provide proper photo ID, as well as their account number. Transactions that are normally available are: Deposits, withdrawals, account inquiries, making a payment, transfers, etc.
Swift Deposit- deposit checks with your iPhone or Android by downloading our Swift deposit app. It's free and easy to use! Also enjoy online banking, eStatements and bill pay and you'll never have to leave home to do your banking.