Major Al Whitworth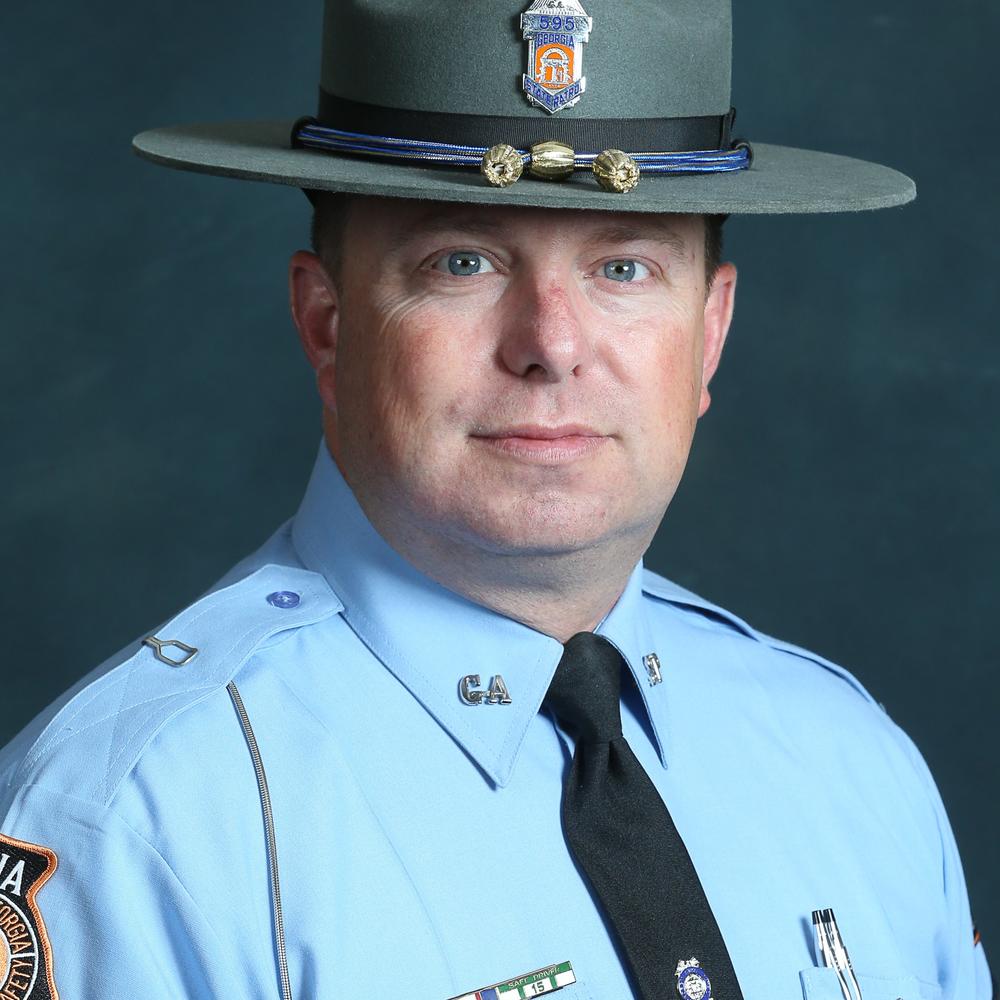 Special Operations Adjutant
Leadership
Major Al Whitworth was appointed at the Special Operations Adjutant on September 30, 2020.    He is responsible for the Capitol Police Division, Dignitary Protection Unit, Special Services Mansion Security Unit, Regional K-9 Task Force, Governor's Task Force, the Department of Public Safety Honor Guard, and the Agency's Support detachments.  His appointment is effective October 1, 2020.
Major Whitworth began his career with the Georgia State Patrol as a Radio Operator in 1995.  He attended the 73rd Georgia State Patrol Trooper School in 1997 and upon graduation in 1998, he was assigned to Post 17 – Washington.  Major Whitworth transferred to Post 32 – Athens in 1999 and received his first promotion to Corporal at Post 6 – Gainesville in 2005.  He was promoted to Sergeant at Post 32 - Athens in 2008 and Sergeant First Class at Post 7 - Toccoa in 2012.  Major Whitworth oversaw the construction of Post 52 - Hartwell and became the inaugural Post Commander of Post 52 - Hartwell in 2015.  Later in 2015, Major Whitworth was promoted to Lieutenant in Troop B while serving as Assistant Troop B Commander.  He was assigned to the Transition Team for Governor Kemp in 2018 serving in the Dignitary Protection Unit.  Major Whitworth was promoted to Captain on February 16, 2019 and served as Executive Officer to the Director of Support Operations until his promotion to Major on September 30, 2020.
Major Whitworth is a graduate of the 269th Session of the FBI National Academy and Columbus State University's Professional Management Program.  Major Whitworth was assigned to the University of Georgia Football Security Detail for eight years.  Major Whitworth is a recipient of the department's Lifesaving Award. 
Major Whitworth is a native of Hartwell, GA and graduated from Hart County High School in 1992.  Major Whitworth is a veteran of the United States Navy and served aboard the USS McKee (AS-41) while stationed in San Diego, CA. Major Whitworth and his wife, Stephanie, reside in Hartwell and have two sons Cole and Tripp.  They attend Hartwell First Baptist and Major Whitworth enjoys coaching baseball with the Hart County Little League.