:
Important Updates Regarding COVID-19/Executive Order
The statewide executive order for empowering a healthy Georgia will extend through November 30. This order affects all Georgia residents and visitors. Review the following: COVID-19 Updates
Major Mark Hambert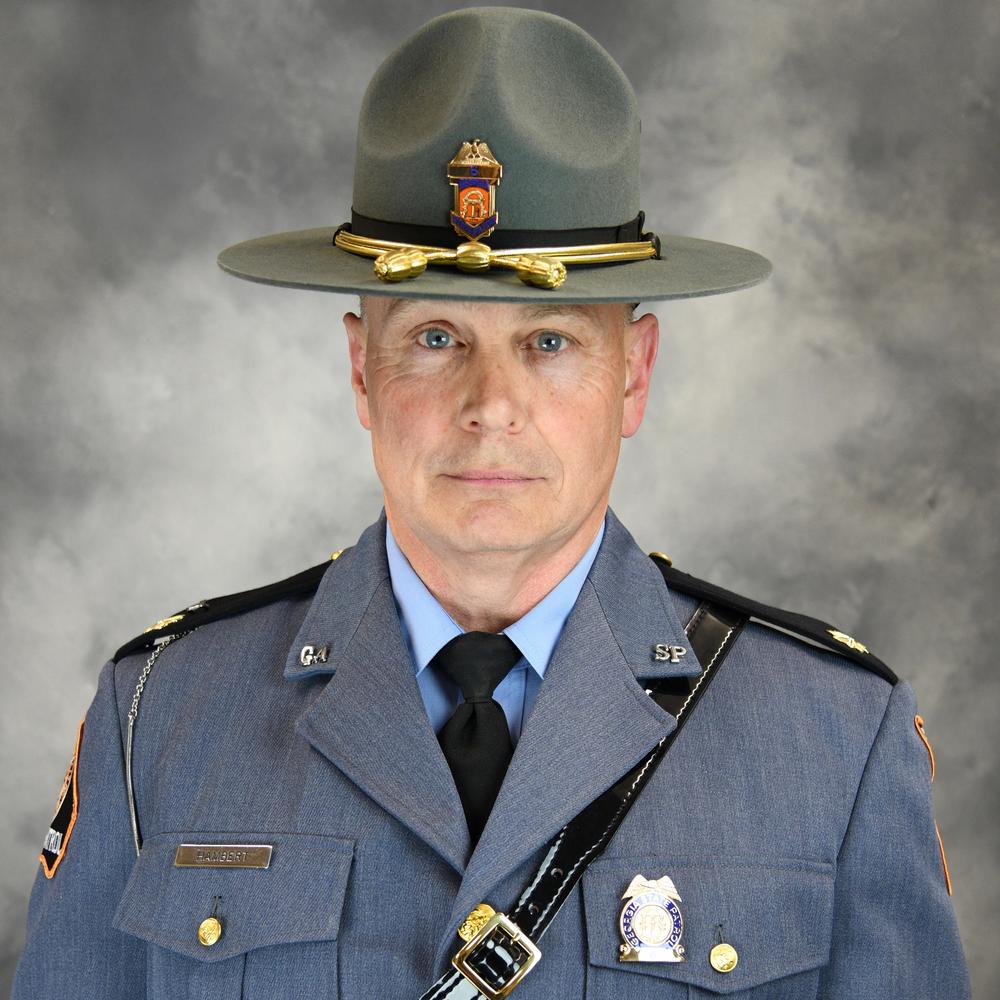 North Division Adjutant, Georgia State Patrol
Leadership
Major Mark Hambert is the North Adjutant of the Georgia State Patrol.  His appointment was effective February 16th, 2019.
Major Mark Hambert is responsible for the Northern half of the State of Georgia. He oversees the operations of Troops A, B, C, D and E, which consists of 30 Patrol Posts, two Night Hawk DUI Task Forces, GSP Motor Unit and five Troop Communication Centers.
Major Mark Hambert attended Georgia Highlands College and Columbus State College acquiring a Bachelor of Science degree. He began his law enforcement career with the Floyd County Police Department in 1985. He is a graduate of the Law Enforcement Command College of Columbus State University. He is also a graduate of the 252nd session of the FBI National Academy in Quantico, VA.
Major Mark Hambert joined the Department of Public Safety in April of 1991, and graduated from the 65th Georgia State Patrol Trooper School.  He was assigned to GSP Dalton and later worked at GSP Cartersville prior to his promotion to Corporal at Post 4, Villa Rica in 1999.  He gradually progressed through the ranks attaining the rank of Sergeant at Post 38, Rome in 2001; Sergeant First Class and Post Commander at Post 3, Cartersville in 2003. He was promoted to Lieutenant and Assistant Troop Commander for Troop C in 2007 and then to Captain and Troop C Commander in 2011. He served as the Special Assistant to the Commanding Officer 2014 to 2019, prior to his promotion to Major.
He is married with three adult children and two grandchildren.