Leadership
Colonel Chris Wright
Commissioner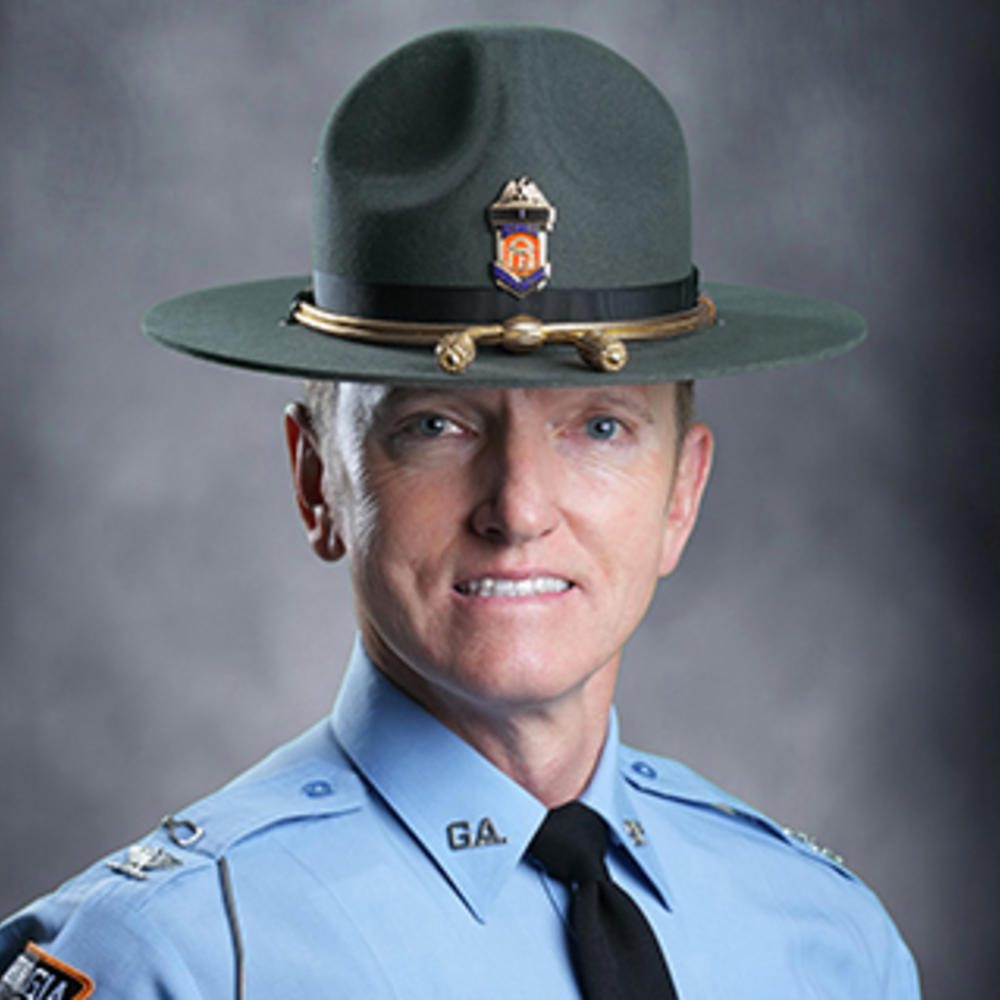 On Sept. 30, 2020, the Board of Public Safety voted unanimously to approve then Lt. Colonel Chris Wright to serve as Commissioner of the Department of Public Safety.  He also holds the rank of Colonel with the Georgia State Patrol.  His appointment is effective October 1, 2020.
Prior to this appointment, Colonel Wright served as the Deputy Commissioner and the Director of Field Operations.  He served as the South Adjutant of Georgia State Patrol Troops F, G, H, and I.  Prior to serving as South Adjutant, he served as the Troop I Commander from December 2015 to February 2019.  He also served as the Troop H Commander from December 2011 to December 2015. Prior to his appointment as Troop Commander, Colonel Wright moved up the ranks of the Georgia State Patrol in Reidsville, Valdosta, Jekyll Island, and Statesboro.
Colonel Wright began his career with the Georgia State Patrol as a Radio Operator in 1994 at Post 31, Valdosta.  He was selected to attend the 69th Georgia State Patrol Trooper School in 1994 and upon graduation in 1995 was assigned to Post 31, Valdosta.  He was also a member of the Specialized Collision Reconstruction Team.
He was selected by the Peace Officers Association of Georgia as the "Peace Officer of the Year in 1995."  He was subsequently honored by the Safety Fire Commission, the Georgia House, and Senate with Resolutions for his selection.  He was selected by the Department to participate in the security detail for the 1996 Olympic Torch Relay as it traveled across the country. 
Colonel Wright holds a Bachelor of Science degree in Justice Studies from Georgia Southern University.  As a graduate of the Georgia Law Enforcement Command College, he holds a master's degree in public administration from Columbus State University.  In December 2012, he graduated from the prestigious FBI National Academy, Session #251.
He is a native of Mitchell County and attended Pelham High School. He was the first in his family to earn a college degree.  He currently resides in McIntosh County on the Georgia Coast.  He has one daughter, Lashley.