Leadership
Lt. Colonel Stephanie L. Stallings
Office of Public Safety Support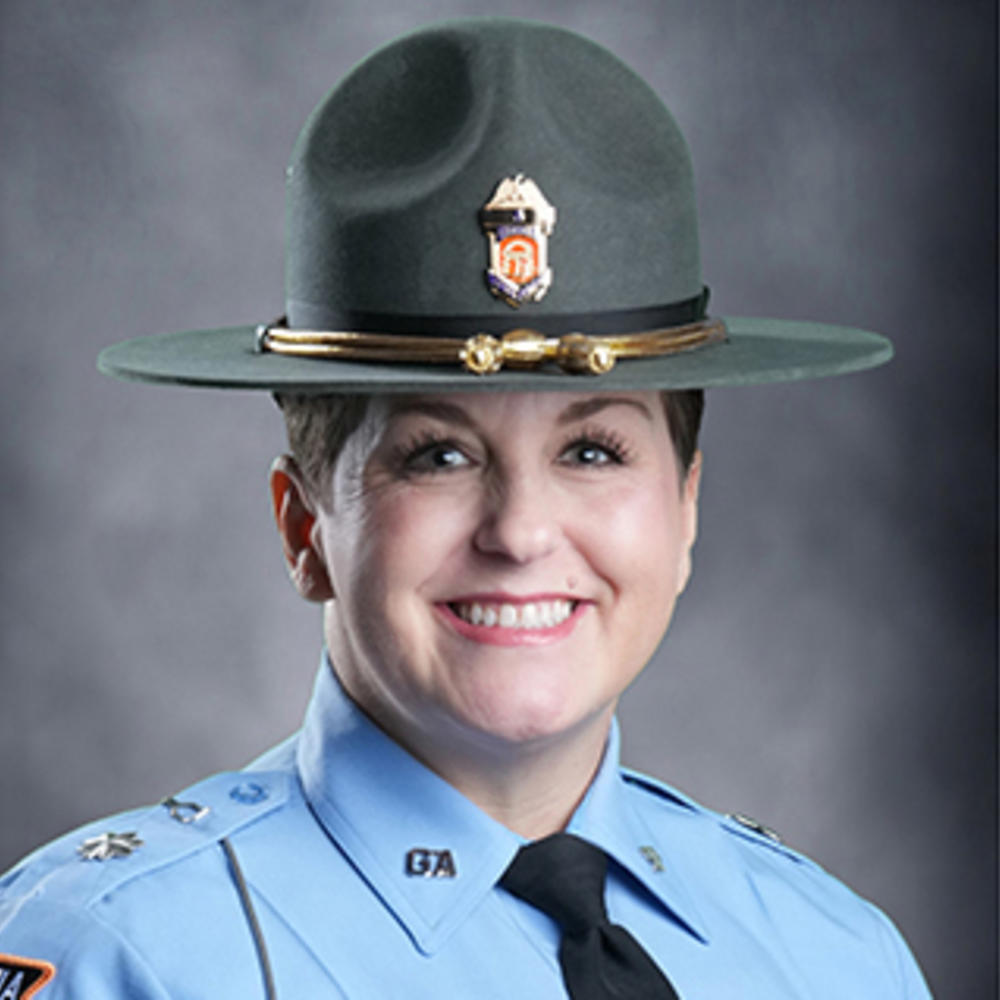 Lieutenant Colonel Stephanie L. Stallings was appointed to Lieutenant Colonel on Sept. 30, 2020.  She is responsible for the Office of Public Safety Support.  Her appointment is effective October 1, 2020.
Prior to this appointment, Lieutenant Colonel Stallings served as the Director of the Public Information Office for the Georgia Department of Public Safety since March 2019.  She began her career with the Georgia State Patrol in 1997 when she became a radio operator at Post 4 - Villa Rica.  Lieutenant Colonel Stallings graduated from the 79th Trooper School in October 2002.  She was assigned to Post 29 - Cedartown following graduation before being assigned to the Executive Protection Unit in 2003.  She served on the protection detail for Governor Sonny and First Lady Mary Perdue from 2003 to 2007.   Lieutenant Colonel Stallings patrolled in the Metro-Atlanta area from 2007 until 2011 when she was promoted to Corporal at Post 4 - Villa Rica.  In 2013, she returned to the Metro-Atlanta area where she served at Corporal, Sergeant, and eventually promoted to Sergeant First Class at Post 48, - Atlanta, which services the Metro-Atlanta area inside the I-285 perimeter.  She transferred to the Public Information Office in March 2019 and was promoted to Lieutenant in July 2019. 
Lieutenant Colonel Stallings is an active member of the Department of Public Safety's Critical Incident Support Team which provides peer support to public safety personnel across the state during their time of need.  She also serves on the Brain & Spinal Injury Trust Fund Commission as appointed by Former Colonel Mark M. McDonough.
Lieutenant Colonel Stallings was raised in Douglas County, GA.  She and her husband, Chris, reside in Paulding County.  They have three children: Morgan, Carter, and Sophia.