:
Important Updates Regarding COVID-19/Executive Order
The statewide executive order for empowering a healthy Georgia will extend through September 30. This order affects all Georgia residents and visitors. Review the following: COVID-19 Updates
Major Mark S. Perry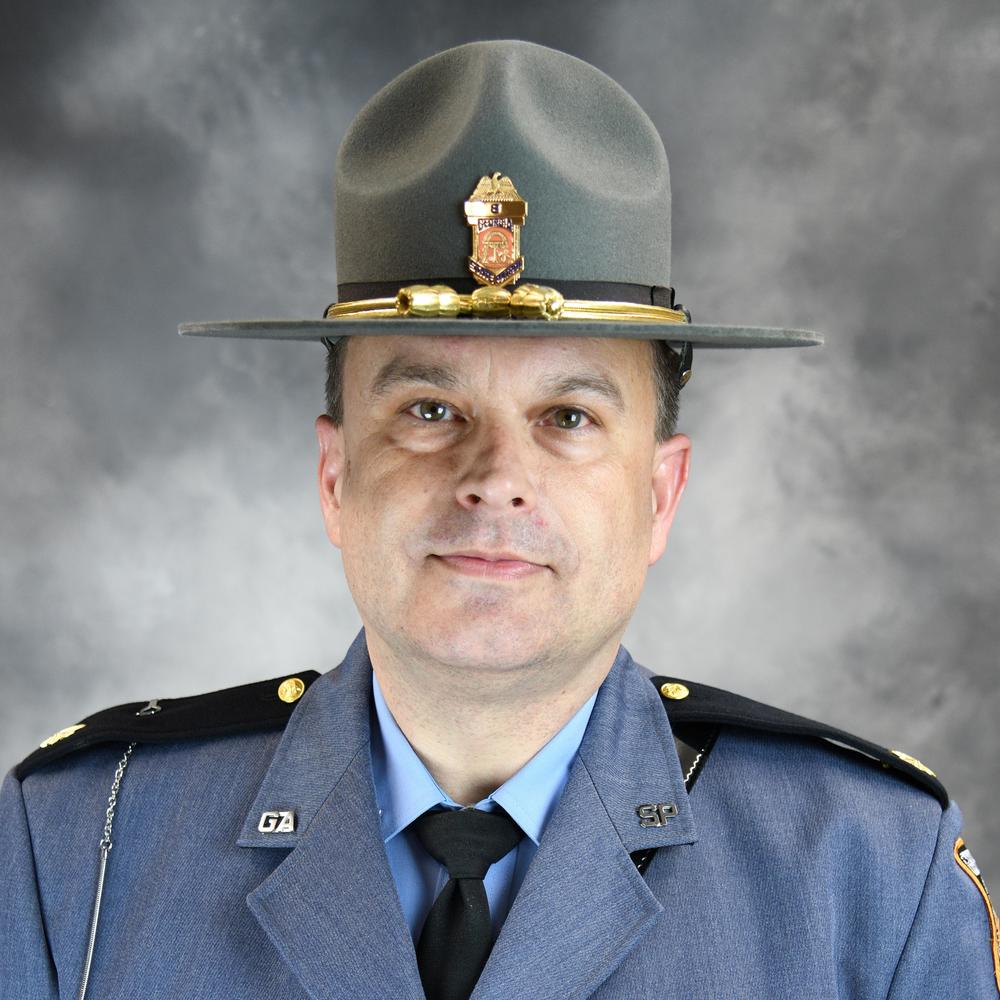 Chief Financial Officer
Leadership
Major Mark Perry was appointed as Major and the Chief Financial Officer of the Department of Public Safety on Feb. 16, 2019. He oversees the comptroller, budget, purchasing, revenue and accounting divisions.
Prior to his appointment, Major Perry served as the Director of the DPS Public Information Office from July 2014 to February 2019. Prior to serving as PIO Director, he was the Assistant Troop B Commander, supervising five patrol posts covering a 20-county area in northeast Georgia. Previously, he served as Post Commander of both the Athens and Toccoa posts. Major Perry began his career with the Department of Public Safety in 1993 as a radio operator in Toccoa before attending the 72nd Trooper School in 1997 and receiving his first assignment to the post in Gainesville.
Major Perry holds a Bachelor's of Science degree from North Georgia College & State University in Criminal Justice and Political Science. He is a graduate of Columbus State University's Professional Management Program and holds a Master's of Public Safety Administration through the Georgia Law Enforcement Command College. He is a graduate of the 250th Session of the FBI National Academy in Quantico, Virginia.
He and his wife, Stacie, reside in Clarkesville and have one daughter.