:
Important Updates Regarding COVID-19/Executive Order
The statewide executive order for empowering a healthy Georgia will extend through June 15. This order affects all Georgia residents and visitors. Review the following: COVID-19 Updates
Major Kendrick Lowe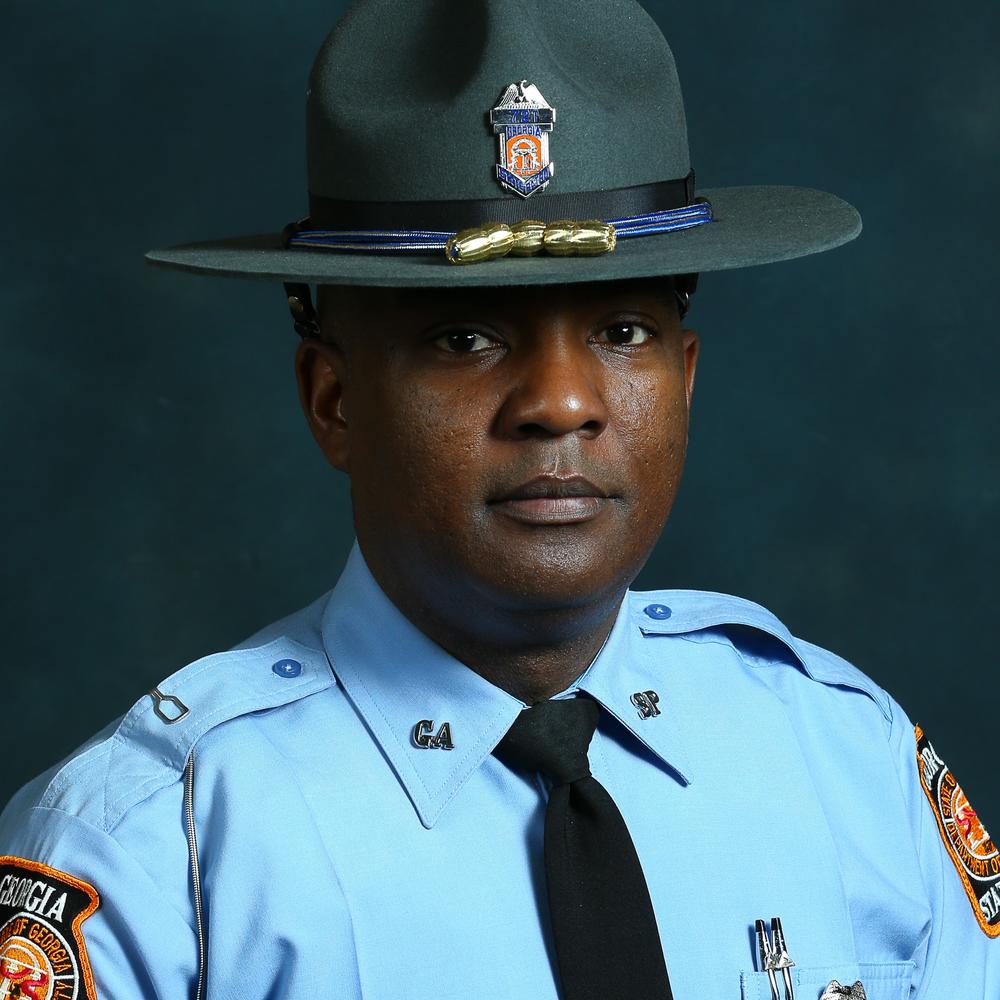 North Division Adjutant, Georgia State Patrol
Leadership
Major Kenrick Lowe is the North Adjutant of the Georgia State Patrol.  His appointment is effective October 16, 2020.
Major Lowe is responsible for the Northern half of the State of Georgia.  He oversees the operations of Troops A, B, C, D and E, which consists of 30 Patrol Posts, two Night Hawk DUI Task Forces, GSP Motor Unit, the Criminal Interdiction Unit, the Specialized Collision Reconstruction Teams, and five Troop Communication Centers.  He was appointed to this position on September 30, 2020.
Major Lowe recently served as the Troop A Commander of the Georgia State Patrol overseeing Post 3 - Cartersville, Post 5 – Dalton, Post 28 - Jasper, Post 29 - Paulding, Post 38 - Rome, Post 41 - LaFayette, Post 43 – Calhoun, the Troop A Communications Center, and the Troop A Specialized Collision Reconstruction Team.  He was promoted to this position as Captain in January 2020.
He began his career with the Georgia State Patrol in December 1993 as a Radio Operator at Post 8 - Madison.  After three years as a radio operator, Major Lowe attended the 72nd Trooper School and graduated in 1997.  He was assigned to Post 4 - Villa Rica after completing trooper school where he patrolled from 1997-2002.  While assigned to Post 4, he worked the 2000 and 2002 Legislative Session at the State Capitol.  In 2002, he transferred to Post 48 - Atlanta. 
While assigned to Post 48, Major Lowe was detached to the Governor's Mansion to work on Governor Barnes' protection detail.  In 2003, he was transferred to the Governor's Mansion to work on Governor Sonny Perdue's protection detail.  In 2004, he was promoted to Corporal at Post 4.  In 2005, he returned to the Governor's Mansion and promoted to Director of Executive Security for Governor Sonny Perdue.  In 2007, he was promoted to the rank of Sergeant.  After five years as Director of Executive Security, he was assigned to the Governor's Office of Highway Safety from 2009-2012 as the Georgia State Patrol law enforcement liaison. 
In 2012, Major Lowe became the Assistant Post Commander at Post 47 - Forest Park.  In October 2014, he was promoted to Sergeant First Class at Post 35 - Jekyll Island.  In March 2018, he was promoted to Lieutenant in Troop C Atlanta. 
Major Lowe currently resides in Lake Spivey, Georgia with his wife, Avary, daughter, Aaliyah, son, Kaleb, and their three dogs Hershey, Sparky and Charlie.