Major Jeremy Vickery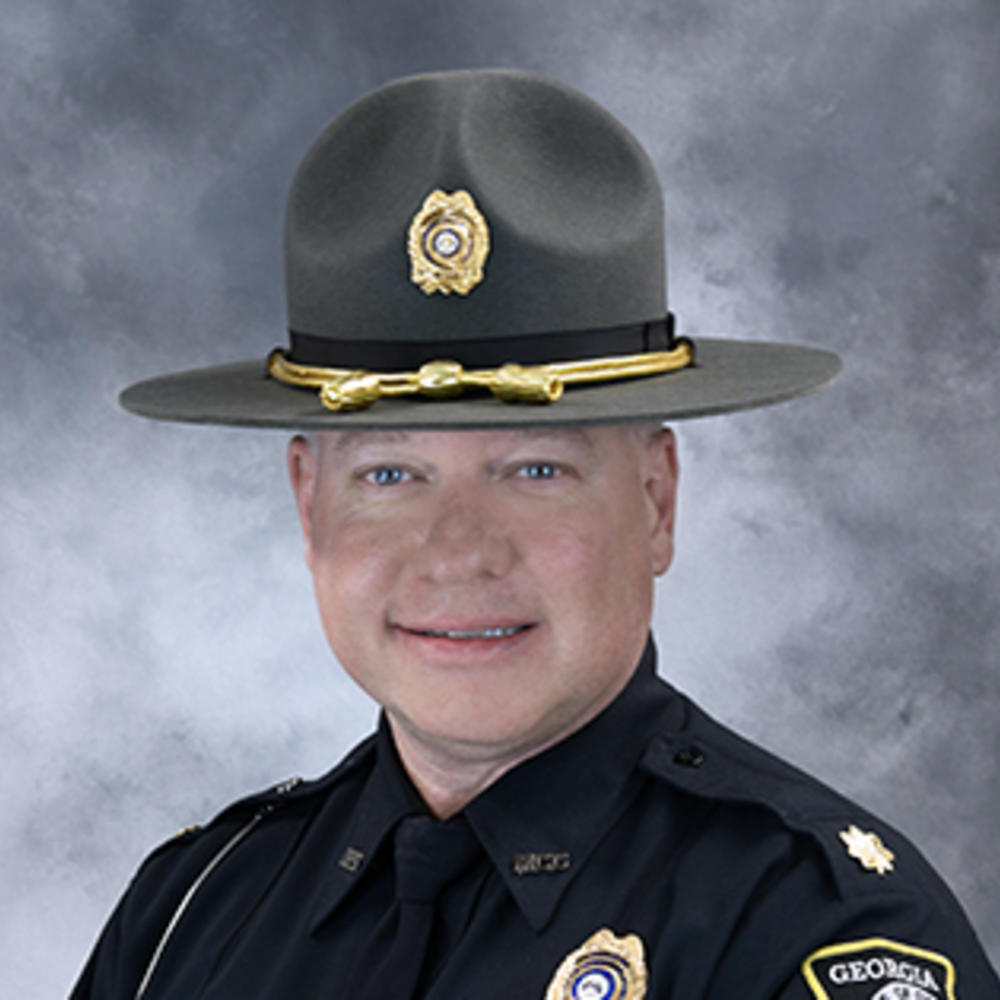 Commanding Officer, Motor Carrier Compliance Division
Leadership
Major Jeremey Vickery is the commanding officer of the Motor Carrier Compliance Division (MCCD). As Commanding Officer, he oversees commercial vehicle safety and size and weight law enforcement operations statewide, which includes overseeing 10 MCCD Regions and 20 inspection stations located throughout the state. He also oversees the Division's School Bus Safety Program and Regulatory Compliance Unit.
Major Vickery began his law enforcement career in 1995 with the Georgia Department of Corrections. He graduated from the 158th Session of the Athens Regional Police Academy. He also served with the Hart County Sheriff's Office's K-9 Unit. In 1999, he transferred to the Georgia Department of Transportation's Law Enforcement Division (GDOT). In 2001, by an Act of the Georgia Legislature, the law enforcement unit of GDOT was transferred to the Georgia Department of Motor Vehicle Safety (DMVS). By subsequent act of the Legislature, in 2005 the unit became a Division in the Georgia Department of Public Safety.
During his career he served as Sergeant First Class in Region 2 (Northeast Georgia), Lieutenant (Assistant Region Commander) in Region 10 compliance review/safety audit and school bus safety unit (North Georgia) which inspects public school buses to ensure safe travel of children to and from school, and MCCD Executive Officer (Headquarters). Major Vickery has participated in numerous special security details including the 1996 Olympics, Atlanta Dragway events, and the 2004 30th G-8 Summit at Sea Island, Ga.

Major Vickery is a graduate of Hart County Comprehensive High School. He served in the United States Navy aboard the USS Fairfax County (LST 1193) Newport-Class tank landing ship, stationed at Little Creek Naval Base in Virginia. He is a Graduate of the FBI National Academy (Session #258), attended the Georgia Association of Chiefs of Police (GACP) Executive Training Course, and has attended Columbus University Command College's Professional Management Program (PMP).    

Major Vickery was raised in Hartwell, GA.  He is the son of Ray and Diane Vickery. He and his wife, Mandy, have been married for 20 years and they have two sons Blake and Brady. They reside in Hart County and attend Mt. Olivet Baptist Church in Hartwell.