Leadership
Major Robert Balkcom
South Division Adjutant, Georgia State Patrol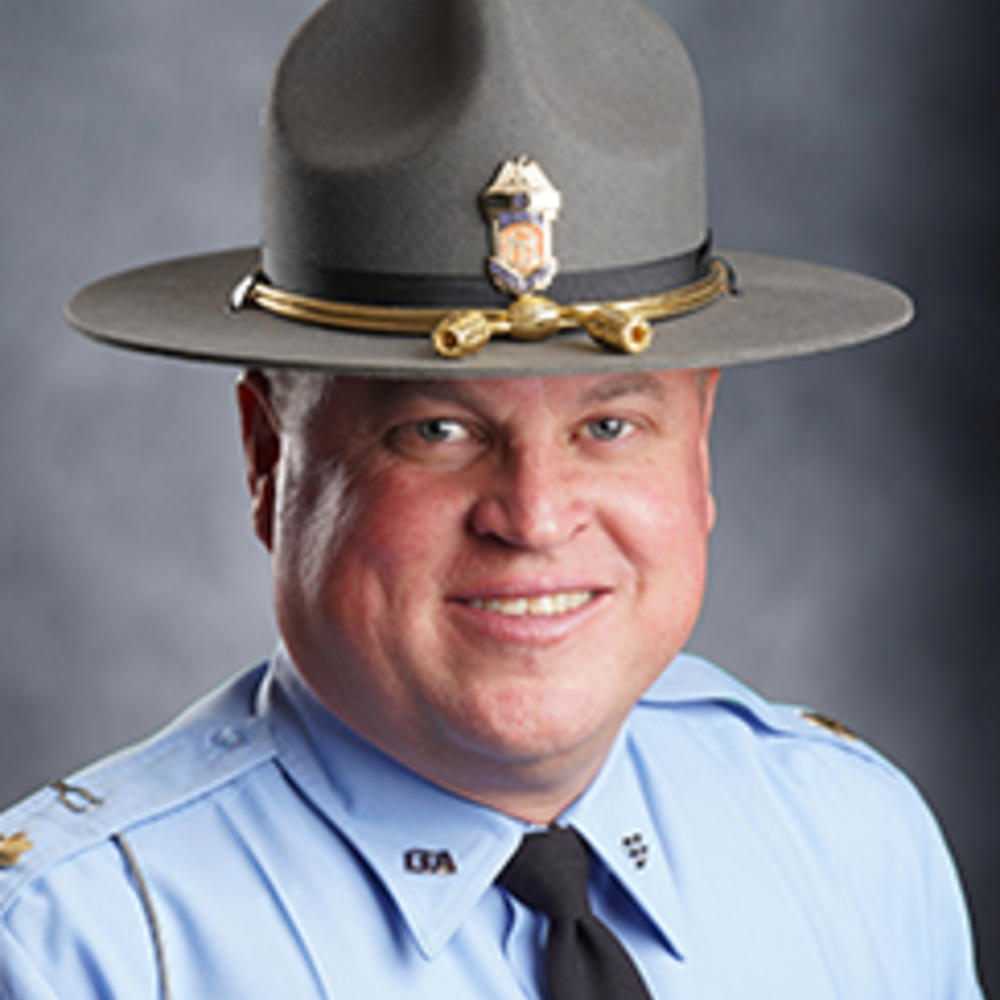 Major Robert Balkcom is the South Adjutant of the Georgia State Patrol.  His appointment is effective October 1, 2020.
As the South Adjutant, he oversees the operations of Troops F, G, H, and I, J, K, South Nighthawks DUI Task Force, the Recruiting Unit, the Implied Consent Unit (ICU), the Criminal Interdiction Unit (CIU) Specialized Collision Reconstruction Team (SCRT), the State of Georgia SWAT Team, and four Communication Centers.  He was appointed to this position on September 30, 2020.
Major Balkcom recently served as the Troop F Commander of the Georgia State Patrol overseeing Post 16 - Helena, Post 18 - Reidsville, Post 19 - Swainsboro, Post 20 - Dublin, Post 21 - Sylvania, Post 45 - Statesboro, the Troop F Communications Center, and the Troop F Specialized Collision Reconstruction Team.
Major Balkcom began his law enforcement career as a police officer with the Savannah Police Department in 1992.  He began his career with the Georgia State Patrol as a Trooper Cadet at Post 42 - Savannah in 1994.  He attended the 71st Georgia State Patrol Trooper School in 1995 and upon graduation in 1996, he was assigned to Post 42 - Savannah.  Major Balkcom was promoted to Corporal at Post 45 - Statesboro in 2006.  In 2009, he was selected as the Commander of the newly formed Georgia State Patrol Nighthawks South DUI Task Force where he was promoted to Sergeant in 2011.  He was promoted to Sergeant First Class at Post 11 - Hinesville in 2013 and to Lieutenant in Troop I in 2018.  He was appointed to Captain in Troop F in March 2020.
Major Balkcom graduated from Reidsville High School in 1987 and received a Bachelor of Science degree in Criminal Justice from Georgia Southern University in 1991.  As a graduate of the Georgia Law Enforcement Command College in 2016, he holds a master's degree in Public Safety Administration from Columbus State University.     
Major Balkcom and his wife, Nicole, have resided in Reidsville for the past 40 years.  They have two sons, Bradley, who is currently serving in the United States Army's 101st Airborne Division, and Nicholas, who is a student at Tattnall County High School.